Expedition 15: Scientists

Scientists | Atlantis Crew | Jason Crew | Web Creators
Woods Hole Oceanographic Institution
Stefan Sievert
Microbiologist, chief scientist
As chief scientist, Dr. Sievert will coordinate the overall project and lead the science team during the cruise. He will also be involved in experiments on carbon fixation, genome analysis, and microbe incubations.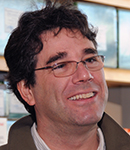 Jeff Seewald
Geochemist
Dr. Seewald will study the chemistry of the vent environment and participate in experiments using the Isobaric Gas-tight Samplers (IGTs) he helped design.
Craig Taylor
Microbiologist
Dr. Taylor will help in deploying the Large Volume Pump (LVP) to filter microbes for molecular analysis.
François Thomas
Postdoctoral researcher
Dr. Thomas will study active microbes collected in hydrothermal fluids at the vents.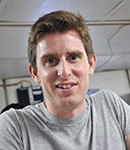 Jesse McNichol
Graduate student
McNichol will look for microbes in fluids collected by the Isobaric Gas-tight Samplers (IGT) and will measure their activity in the lab.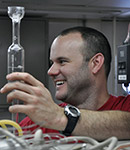 Sean Sylva
Research associate
Sylva will help Dr. Seewald collect fluid samples from the vents and will analyze the gas content contained in each sample.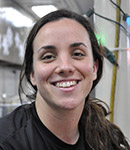 Kerry McCulloch
Technician
McCulloch will help Dr. Seewald measure the chemistry of fluid samples.
Jen Barone
Writer
Barone will cover the cruise for
Scholastic
's Science World classroom magazine, and she'll also help out the science team on board the ship.
Carnegie Institution of Washington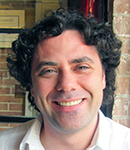 Dionysis Foustoukos
Geochemist
Dr. Foustoukos will lead experiments to understand nitrate reduction in microbial communities using high-pressure devices he developed in his lab.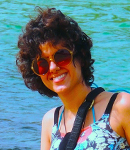 Ileana Pérez-Rodríguez
Postdoctoral researcher
Dr. Pérez-Rodríguez will work with Dr. Foustoukos during experiments on nitrate reduction by microbes.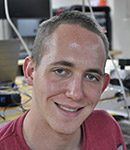 Matt Rawls
Undergraduate
Rawls will help Dr. Foustoukos and Dr. Pérez-Rodríguez with high-pressure experiments on microbes collected at the vents.
Rutgers University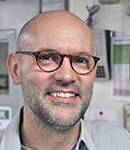 Costantino Vetriani
Microbiologist
Dr. Vetriani will supervise biofilm sampling, RNA analysis, and culturing of vent microbes.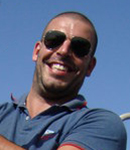 Donato Giovannelli
Postdoctoral researcher
Dr. Giovannelli will isolate bacterial species from biofilms that form at vent sites and preserve those samples for later study.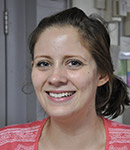 Ashley Grosche
Graduate student
Grosche will work with Dr. Costa to culture microbes contained in biofilms.
Banyuls-sur-Mer Oceanological Observatory, France
Nadine Le Bris
Marine chemist
Dr. Le Bris will deploy sensors on
Jason
(and leave some sensors on the seafloor) to measure and map the chemistry of microbial habitats.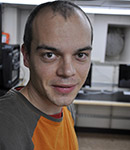 Erwan Peru
Assistant engineer
Peru will help Dr. Le Bris calibrate her sensors, which can measure sulfides, pH, oxygen, iron, and temperature.
E.-M.-Arndt-Universität, Greifswald, Germany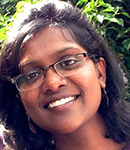 Ruby Ponnudarai
Graduate student
Ponnudarai will study the proteins made by vent microbes.
Scripps Institution of Oceanography
Horst Felbeck
Marine biologist
Dr. Felbeck will study symbionts that live inside tubeworms at the vents.
Helmholtz Centre for Environmental Research, Leipzig, Germany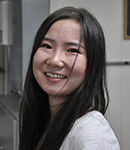 Xi Wei
Graduate student
Wei will participate in experiments incubating vent microbes.
Center for Marine Environmental Sciences, Bremen, Germany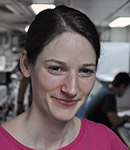 Miriam Sollich
Graduate student
Sollich will study lipids (fats and oils) made by vent microbes.
Shanghai Jiaotong University, Shanghai, China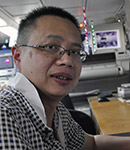 Xiao Xiang
Xiang will study the genomes and metabolism of vent microbes.
Georgia Institute of Technology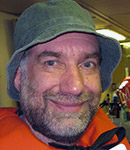 Leonid Germanovich
Dr. Germanovich will measure changes in the flow rate of vent fluids with an instrument he developed.