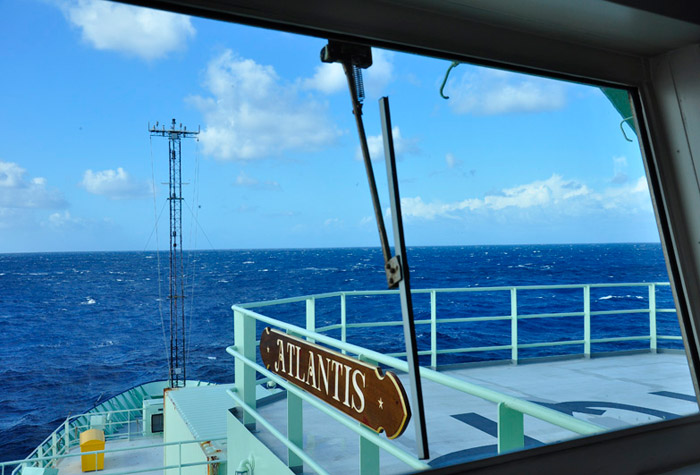 A view from the bridge of the research vessel Atlantis, looking out over the bow of the ship. Yes, that's a windshield wiper you see!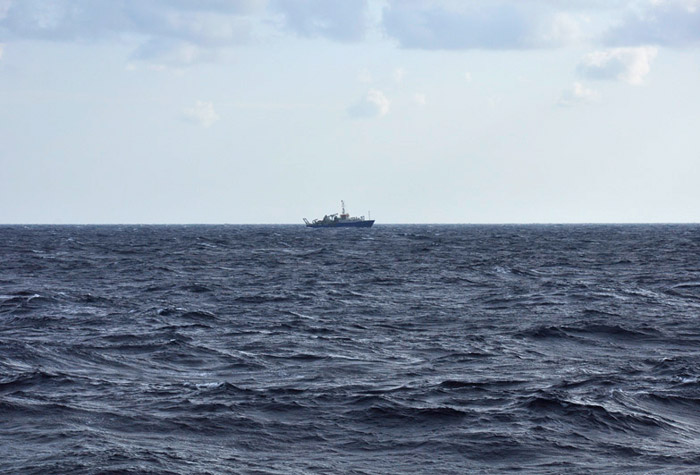 We've got company! The Dutch research vessel Pelagia also did research at the Mediterranean DHABs while we were here.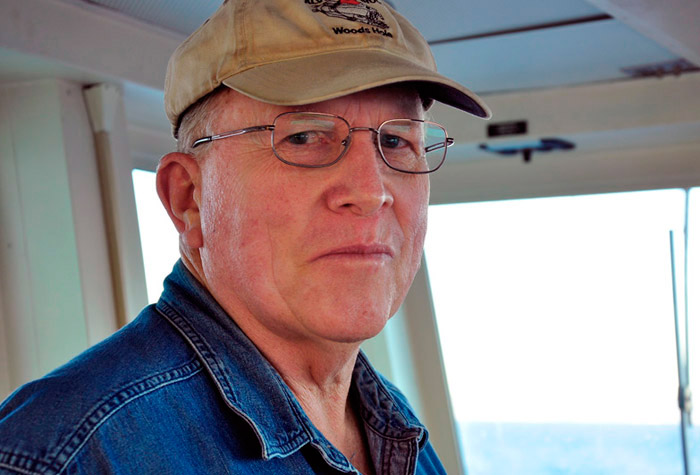 Second Mate Carl Christensen stands watch on the bridge on the last day of the cruise—the final cruise of his WHOI career.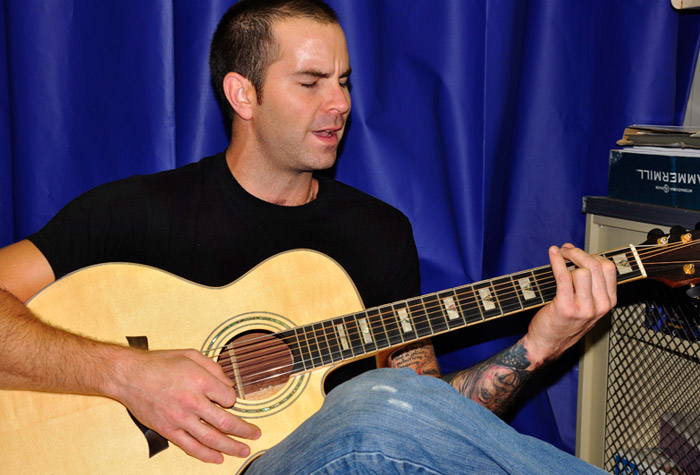 Ordinary Seaman Ronnie Whims shares a song. Do you notice anything unusual about his guitar? (Hint: look at the strings.)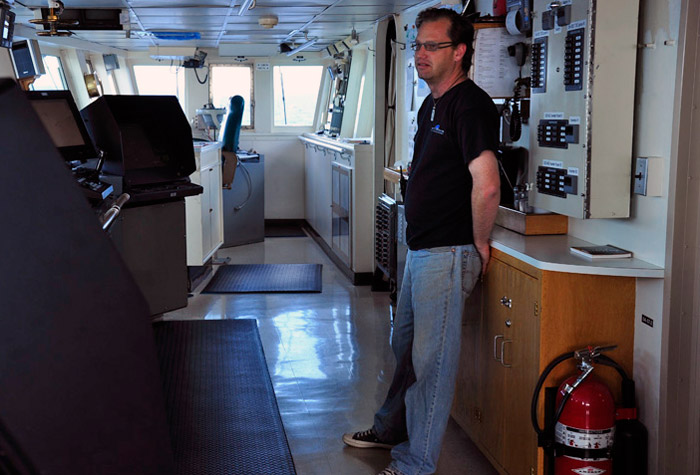 First Mate P.J. Leonard came in third (or last, depending on your point of view) in our pedometer experiment. Runner-up was Chief Scientist Ginny Edgcomb, and Bos'n Patrick Hennessy took top honors, walking 3 miles in a day on the ship.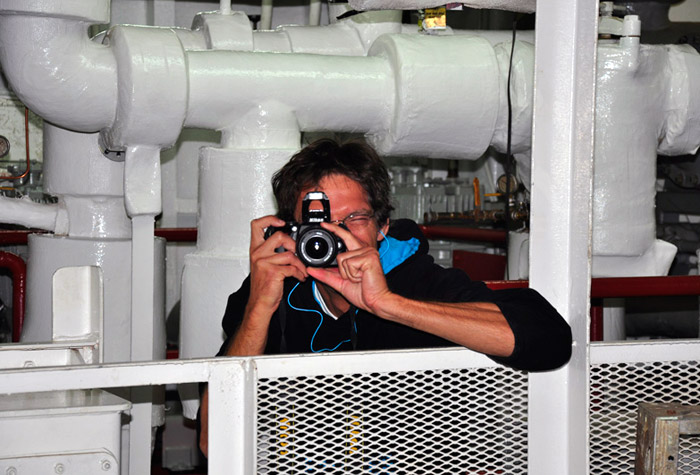 Scientist/photographer Thorsten Stoeck snaps a photo in the ship's engine room.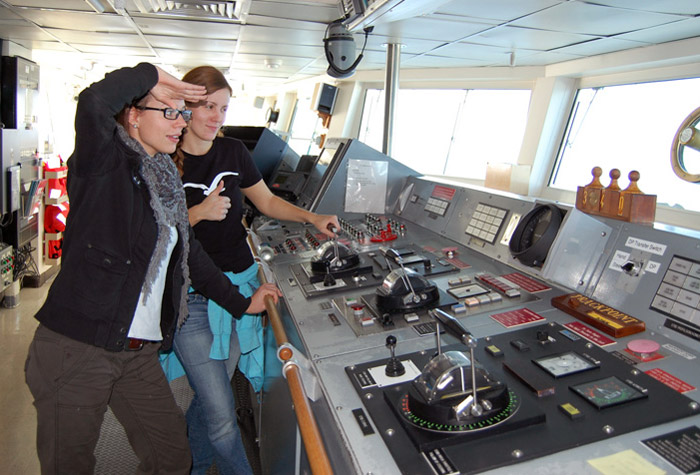 Science party members Lea Weinisch and Sabine Filker have things under control on the bridge (under very close supervision by a ship's officer!) Photo by Thorsten Stoeck.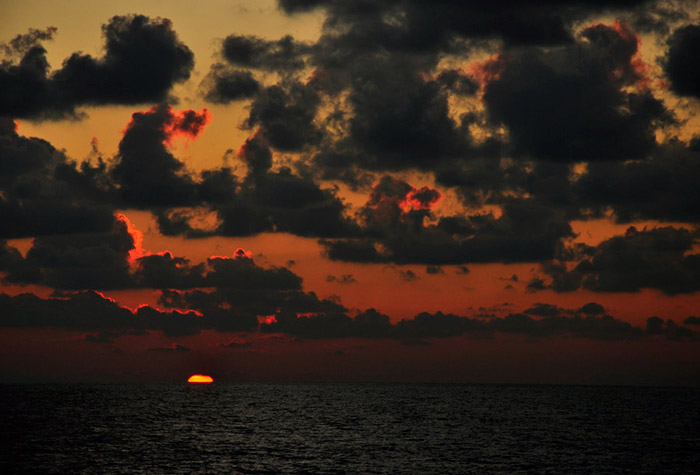 Many of the science team gathered on the starboard deck to watch this beautiful sunset.